Media inquiries
Using gypsum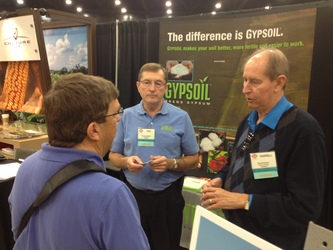 to improve soil quality is a popular topic for farm and agricultural inflencer audiences. Please contact our communications consultant Karen Bernick at 1-866-GYPSOIL (497-7645) if you have questions, need story ideas, photos or want to set up interviews with a GYPSOIL team member. GYPSOIL also participates in many national trade shows and meetings including Ag Media Summit, Commodity Classic, National No Tillage Conference and Farm Progress show to name a few.
High resolution photos for current news release available here.
Recorded and Powerpoint presentations from the 2014 Midwest Soil Improvement Symposium can be found on the Symposium page.
Highlights from the 2014 press conference at Ohio Farm Science Review.
A collection of general press releases can be found below:

RSS Feed:
feed://www.gypsoil.com/rss/news-releases
Gypsum Applications Enhance Air and Water Movement in Soil, Reduce Runoff and Add Vital Nutrients Experts Highlight Benefits of Gypsum at Midwest Soil Improvement Symposium
Published September 12, 2014
Chicago – September 12, 2014 – Soil is a living, breathing object that plays a critical role in production agriculture. Experts speaking at the 2014 Midwest Soil Improvement Symposium: Research and Practical Insights into Using Gypsum shared the latest information about how gypsum can improve soil quality, promote healthy root development, maximize nutrient availability, and protect waterways.
"Soil, water and air have more effect on yield than any of the nutrients on your soil test," said Joe Nester, owner and agronomist at Nester Ag, LLC, in Bryan, Ohio. "The grower that can manage soil structure and health, in concert with the nutrients, wins." Nester was among a group of experts speaking at the symposium held in August at the Kansas State University Alumni Center. It was co-sponsored by GYPSOIL, a division of Beneficial Reuse Management (BRM), and the Kansas Agribusiness Retailers Association (KARA).
Improve Soil Quality for Better Air and Water Movement, Root Development
"Clay in soil is like cholesterol in the bloodstream – it has the potential to clog things up. When water runs through soil, it sucks air through and it adds life to the soil," said Nester.
Applying gypsum helps soften clay soils and improves soil structure because the calcium in gypsum binds clay particles together. This allows water and air to run through more freely into and through the soil while keeping nutrients available in the root zone for optimum plant development. Nester encourages growers to manage soil structure, particularly in soils with high magnesium content and a high cation exchange capacity (CEC). GYPSOIL is one tool to do this, as it contains approximately 17-20 percent calcium and 13-16 percent sulfate sulfur.
The sulfate in gypsum has a double negative chemical charge and it combines with the positively charged magnesium. "Basically it forms Epsom salts which are very soluble. We want to move that magnesium down out of that top 4 to 6 inches, where it can be counterproductive to our soil health," said Nester.
Darrell Norton, research soil scientist (retired), national soil erosion lab, USDA-ARS, explained that improved soil conditions and more available calcium encourages bigger root systems, which impact a plant's potential. "Nutrient, as well as water, uptake is really controlled by the surface area of those roots. Calcium is needed in large quantities by roots and shoots, and the roots play an important role in plant development."
Ron Chamberlain, lead agronomist for GYPSOIL™ brand gypsum, said growers often ask how to determine if they need gypsum and at what rate. He encourages growers to always begin with a soil analysis to evaluate CEC for the specific field. "If the CEC is less than five, we recommend 500 lbs./A application. If it's 5 to 10, we recommend a 1,000 lbs/A. If it's from 10 to 15, we recommend 2,000 lbs./A and if it's above 15, we recommend as much as 4,000 lbs./A," Chamberlain explained.
Nutrient Availability and Sulfur Deficiency Issues
Several Symposium speakers mentioned observing an increase in crop sulfur deficiency symptoms in recent years, partly due to clean air regulations and emissions cleanup. Maps from the National Atmospheric Deposition Program display a dramatic reduction in available sulfur ion wet deposition from 1985 to 2012. (See Figure 1 and Figure 2.)
"Two years ago I started seeing sulfur deficiencies in corn, especially on the lighter soils and everybody thought it was a nitrogen deficiency. It's not nitrogen, you can see the striping in the leaves," Nester said. Nester has observed sulfur deficiency at client farms with high clay soils and CEC levels at 20. "We have not seen that before," he said.
Kansas State University's Dorivar Ruiz Diaz PhD, associate professor of soil fertility and nutrient management, has studied gypsum as a sulfate source and considers in-season, standard pre-plant and fall gypsum applications as ideal options for addressing sulfur deficiency. "All the research we have shows that the solubility we have with gypsum would provide an excellent option for providing the sulfate," he said.
Flue gas desulfurization (FGD) gypsum is a co-product of the process that cleans the air from coal-fired plants. It is also a co-product from certain processing plants for food-grade products. The Clean Air Act Amendments of 1990 gave rise to new scrubbing systems used by many coal-fired utilities to remove sulfur dioxide (SO2) from their emissions. These scrubbers produce high-quality and very pure FGD gypsum that is ideal for land application because it is consistent and free of debris or impurities.
Protect Water Quality
Recent research is pointing to gypsum as one important tool growers can use to prevent erosion and keep soluble reactive phosphorus from leaching into waterways.
Joe Nester and Warren Dick, PhD., soil scientist and professor, school of environment and natural resources, The Ohio State University, have been measuring the impact of gypsum on total reactive phosphorus in tile water runoff. Their study was funded by a consortium made up of the Electric Power Research Institute, The Ohio Coal Development Office, and The Ohio State University and is coordinated by Greenleaf Advisors. The study has collected tile water samples after rainfall incidents from tiled fields with and without gypsum.
"We have 162 samples to date and we're averaging a 50 percent plus reduction in the (soluble) phosphorus," said Nester.
Dr. Dick said the long-term water quality benefits of gypsum application appear positive, too. "Phosphorus reduction in tile drainage water persist at least 20 months after the gypsum treatment," he said. "The gypsum keeps soluble phosphorus in the field, but available to the plant."
Increased Adoption
Dr. Marv Batte, professor emeritus of ag economics, The Ohio State University referenced results of a recent study on the economic impact of gypsum. The survey included feedback from nearly 300 crop growers. He has observed a trend of accelerating adoption in gypsum use. "We're also seeing that those farmers who do adopt, as time goes on, move more and more of their land into gypsum application," said Batte.
He thinks that the positive return-on-investment that growers experience will continue this trend. "(Farmers are) seeing benefits of, on average, $1.68 per $1 of the gypsum expenditure. I think that's going to certainly encourage continued adoption," he said.
Additional speakers at the symposium included: Dr. Leo Espinoza, associate professor of soil science at the University of Arkansas; Jared Morrison, environmental manager of water and waste programs, Westar Energy; Dr. DeAnn Pressley, associate professor, environmental soil science and Management, Kansas State University; and Special guests were Kansas Secretary of Agriculture Jackie McClaskey and Kansas Water Office Director Tracy Streeter, who discussed the state water vision. Cory Schurman, national sales manager for GYPSOIL, led a panel discussion of three experienced Kansas growers that use gypsum on their farms. These include Jim Kesler, Sabetha; Doug Armstrong, Atchison and Vance Beebe, Colony. For video presentations and slides from all of the 2014 Midwest Soil Improvement Symposium speakers, visit Gypsoil.com/symposium.
About GYPSOIL
GYPSOIL is a division and trade name of Beneficial Reuse Management, LLC. Its mission is to help crop growers improve their soils and increase productivity while conserving natural resources and protecting the environment. GYPSOIL brand gypsum is now available through distributors in 20 states in the Midwest, Plains and South plus Ontario in Canada. GYPSOIL manages gypsum distribution and marketing programs for a wide range of supply partners including utilities and manufacturing companies, diverting valuable co-products from landfill disposal to productive use as agricultural inputs.
Figure 1.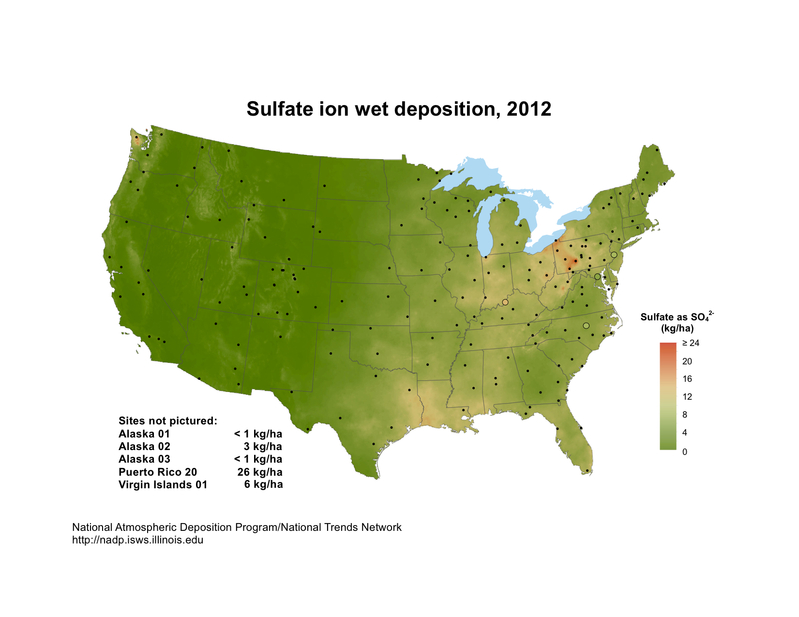 Figure 2.