CORPORATE OFFICE:
Gypsoil® Brand Gypsum
372 W. Ontario St. Suite 501
Chicago, IL 60654
866-GYPSOIL (497-7645)

OWNERS and SENIOR MANAGERS: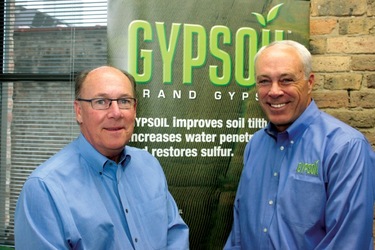 Dave Schuurman and Bob Spoerri

GYPSOIL MANAGEMENT TEAM:
Trevor Schuurman
National Sales Manager
866-GYPSOIL (497-7645)
LEAD AGRONOMIST AND FOUNDER:
Ron Chamberlain
Lead Agronomist and Founder
866-GYPSOIL (497-7645)
For more information about using GYPSOIL, contact the territory manager nearest you.

For employment opportunities, inquire here.

GYPSOIL employees gathered for their 2016 annual meeting March 7-8 in Chicago.