Media inquiries
Using gypsum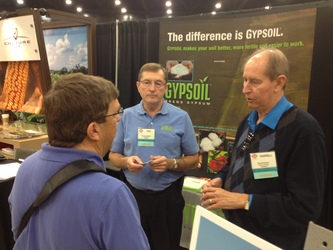 to improve soil quality is a popular topic for farm and agricultural inflencer audiences. Please contact our communications consultant Karen Bernick at 1-866-GYPSOIL (497-7645) if you have questions, need story ideas, photos or want to set up interviews with a GYPSOIL team member. GYPSOIL also participates in many national trade shows and meetings including Ag Media Summit, Commodity Classic, National No Tillage Conference and Farm Progress show to name a few.
High resolution photos for current news release available here.
Recorded and Powerpoint presentations from the 2014 Midwest Soil Improvement Symposium can be found on the Symposium page.
Highlights from the 2014 press conference at Ohio Farm Science Review.
A collection of general press releases can be found below:

RSS Feed:
feed://www.gypsoil.com/rss/news-releases
Cory Schurman to join GYPSOIL as National Sales Manager
Published April 1, 2014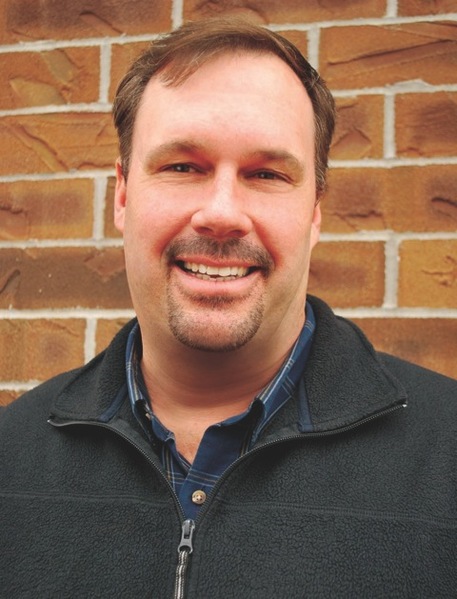 Chicago – April 1, 2014 – Cory Schurman has accepted the role of national sales manager with GYPSOIL, a division of Beneficial Reuse Management. He will oversee the GYPSOIL sales team, coordinate marketing programs, and work with customers, sales representatives and agricultural consultants.
"We are very excited to add Cory Schurman to the GYPSOIL team," says Robert Spoerri, CEO of Beneficial Reuse Management. "He possesses a highly advanced understanding of soil improvement and agronomics, and he is a leader in analyzing agricultural business processes, identifying sales opportunities, and executing integrated marketing programs.
"Cory is a widely recognized resource for helping crop growers incorporate efficient and effective agronomic solutions through careful management decision-making," Spoerri continues.
Schurman brings more than 25 years of experience in the agricultural industry. Most recently he served as senior agronomy manager for Agro-Culture Liquid Fertilizers, St. Johns, MI, where he worked with agricultural sellers to develop nutrient technology plans for crop growers across the United States and abroad. Prior to that role he was a regional sales manager with the same company. Schurman was raised on a farm in northeast Kansas and now resides in Steamboat Rock, IA, where he'll be based.
"I'm looking forward to building the GYPSOIL sales team to help growers achieve maximum soil productivity and agronomic results through the use of GYPSOIL brand gypsum," says Schurman.
Schurman replaces Steve Musser who was named director of new product development for GYPSOIL. In his new role Musser will focus on advancing several initiatives to broaden the company's offerings and service to agricultural producers.
In other company news, GYPSOIL will sponsor its fourth annual Midwest Soil Improvement Symposium: Research and Practical Insights into Using Gypsum on August 13, 2014, on the campus of Kansas State University in Manhattan. The Kansas Agribusiness Retailers Association will co-sponsor the event geared for educating agronomists, retailers, educators and crop growers about the use of gypsum in agriculture.
GYPSOIL is a division and trade name of Beneficial Reuse Management, LLC. Its mission is to help crop growers improve their soils and increase productivity while conserving natural resources and protecting the environment. GYPSOIL brand gypsum is now available through distributors in 21 States in the Midwest, Plains and South. GYPSOIL manages gypsum distribution and marketing programs for a wide range of supply partners including utilities and manufacturing companies, diverting valuable co-products from landfill disposal to productive use as agricultural inputs.
To learn more about GYPSOIL brand gypsum and its application to improve agricultural soils, please don't hesitate to contact Cory or other members of the sales team at 1-866-(GYPSOIL) 497-7645 or visit www.gypsoil.com. Cory's email address is cschurman@gypsoil.com.
GYPSOIL Division of Beneficial Reuse Management LLC, ● 1-866-GYPSOIL (497-7645) ● www.gypsoil.com
372 West Ontario Street, Suite 501, Chicago, IL 60654
Follow us on Twitter @gypsoil ● Like us at Facebook.com/pages/gypsoil.